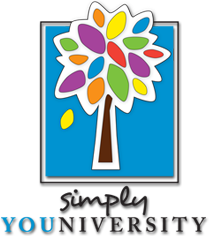 Transformation 101
What's it all about?
Transformation 101 is about "simply becoming who you are."
Which, if we're honest, is not always easy because it requires us to step outside a) the familiar and b) the comfortable.
I can speak to doing that first-hand. After years of schooling, I ("Being Bradford") spent the past 10+ years immersed in the clinical world, serving as a psychotherapist in an inpatient psychiatric hospital and then in an outpatient clinic. But for all I've learned to respect about traditional therapy, I've realized there are other powerful, life-changing methodologies out there that complement it; namely, Simply Kerry's life coaching.
I was so taken aback by my wife Kerry's transformation, as well as those of hundreds of others, that I immersed myself in it and experienced the transformation for myself. It's such a powerful complement to my training that Kerry and I are now tag teaming in this class. Pairing my clinical expertise with her energetic leadership and signature method in this foundational program will benefit you no matter where you are in life or what challenge you're facing. Yes, it is that powerful.
In Transformation 101, you can expect to:
• Reconnect with who you truly are
• Discover gifts and passions you didn't know you had or that you buried
• Learn how to love yourself
• Remove obstacles and fears that get in your way
• Learn coping strategies, tools and techniques so you can heal yourself ANYTIME, ANYWHERE
• Discover how to set boundaries so you can stay balanced
• Eliminate negative thinking and false beliefs
• Build healthy relationships
• Learn easy wellness tips you can incorporate into your everyday life
• Experience ongoing support in a safe, healthy and motivating environment
To learn more about this class, you can head over to Kerry's website where you'll also find an assessment to determine if you are ready for this experience. Looking forward to seeing you on the other side!