Hi. I'm Brad, also known as The Bradford
Welcome to my world.
So what am I all about?
Passion, love and desire for understanding.
The Importance of Music
Playing music has been a form of therapy for me since I can remember. It is truly a spiritual experience for me nearly every time I take the stage.
My Professional Role
As a licensed psychotherapist, I draw upon the Western medical model while trying to incorporate Eastern holistic methods that have been around for centuries.
A Family Man
My wife nearly led me to breakdown, then made me the happiest man alive. My wife and kids are the single most important part of my life.
Dive into the Bradford's mind
You'll never know what you may find 😉
Have you ever wished and prayed for something and when it happened you just knew it was because of your efforts? Have you also had horrible things happen and perceived you must have done something wrong to deserve this? I had one of these "magical" moments this past...
read more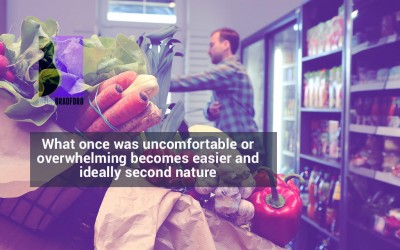 I used to hate grocery shopping. It was annoying and time consuming. But I can honestly say that I have changed my tune. The first step was accepting that it has to be done. I could be upset with Kerry (who does not particularly like doing it either) and fixate on...
read more